Regular price
Sale price
$249.99
Unit price
per
Sale
Sold out
The Sensation Fuzzdrive is as unique as it is versatile. It's a blend of fuzz and overdrive that can't be fully classified as either. Overdrives generally give an excellent punch, but in the search for more gain the sound can get a little thin. Fuzz pedals provide great warmth, but obliterating the signal can get a little chaotic. The Sensation Fuzzdrive attempts to bring out the best of both by blending that punchiness and warmth, without sacrificing body or getting too "fizzy." At its core, it's a tool to push your signal hard without the chaos. It goes from a fuzzy low-end to crisp, overdriven mids, sure to make a screaming solo really jump out in a mix. 
The fuzz aspect provides just enough compression to smooth out the breakup. But don't be mistaken, the end result is anything but smooth. Even as a single-stage drive, this pedal can provide a crushing amount of gain. 
Tone-shaping is achieved through three distinct transistor-based gain stages controlled by the "Saturator," with an additional gain switch providing hi/low options. There are three tuned settings for mids-presence and another three for bass-presence. These functions expand your range and maximize precision. Whether at home or in a variety of live and studio environments, the Sensation Fuzzdrive will be a welcome addition to your rig.
Features:
Up to 3 selectable gain stages

Additional gain bump option at each saturation level

Separate bass and mids switches

9V DC. (Center Negative)

97mA draw
**Note** It is recommended to run a non-buffered signal into the pedal. For all you that use the Boss TU-2 or TU-3 tuners (or any other buffered bypass pedal), put this BEFORE the tuner in your signal. 
View full details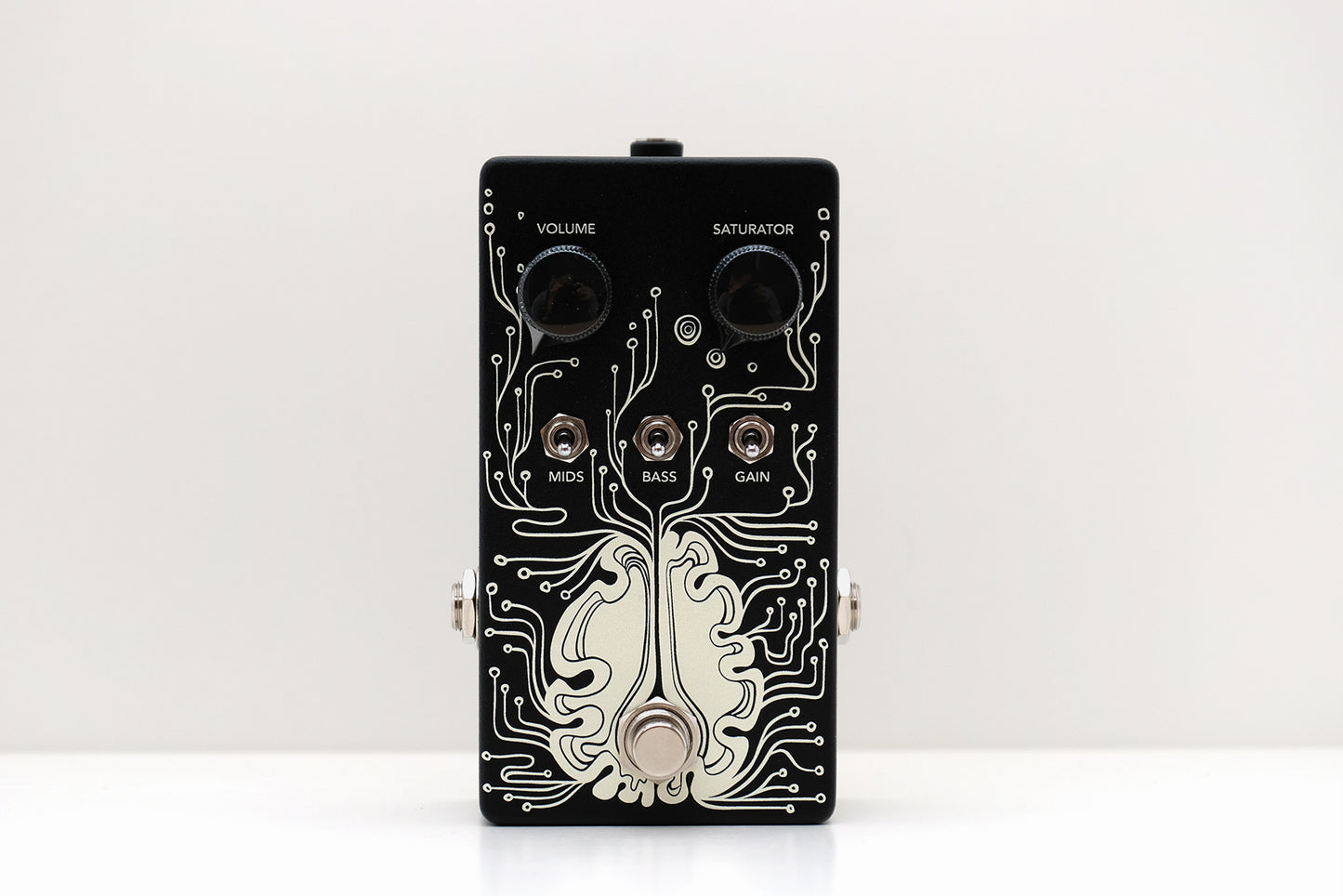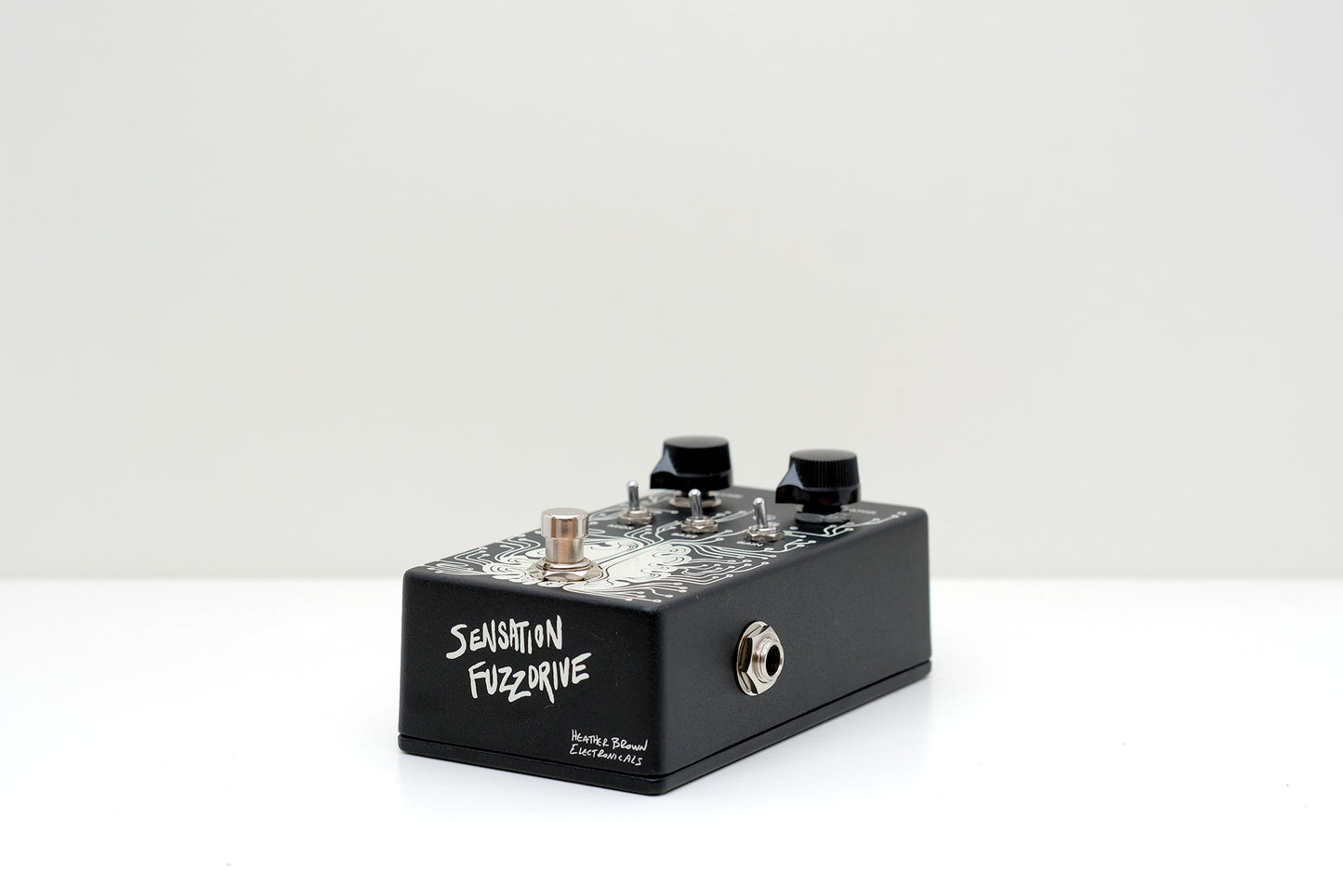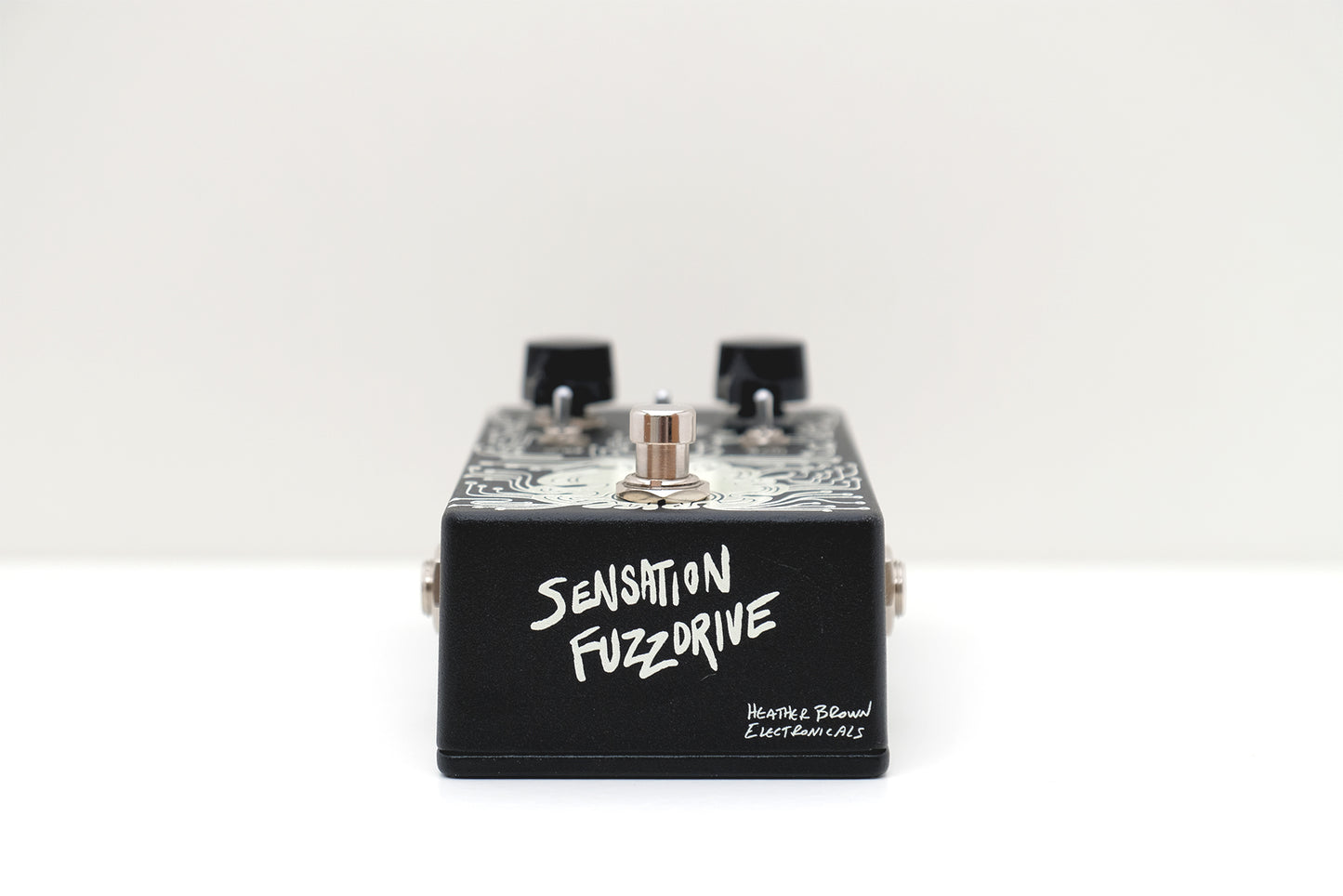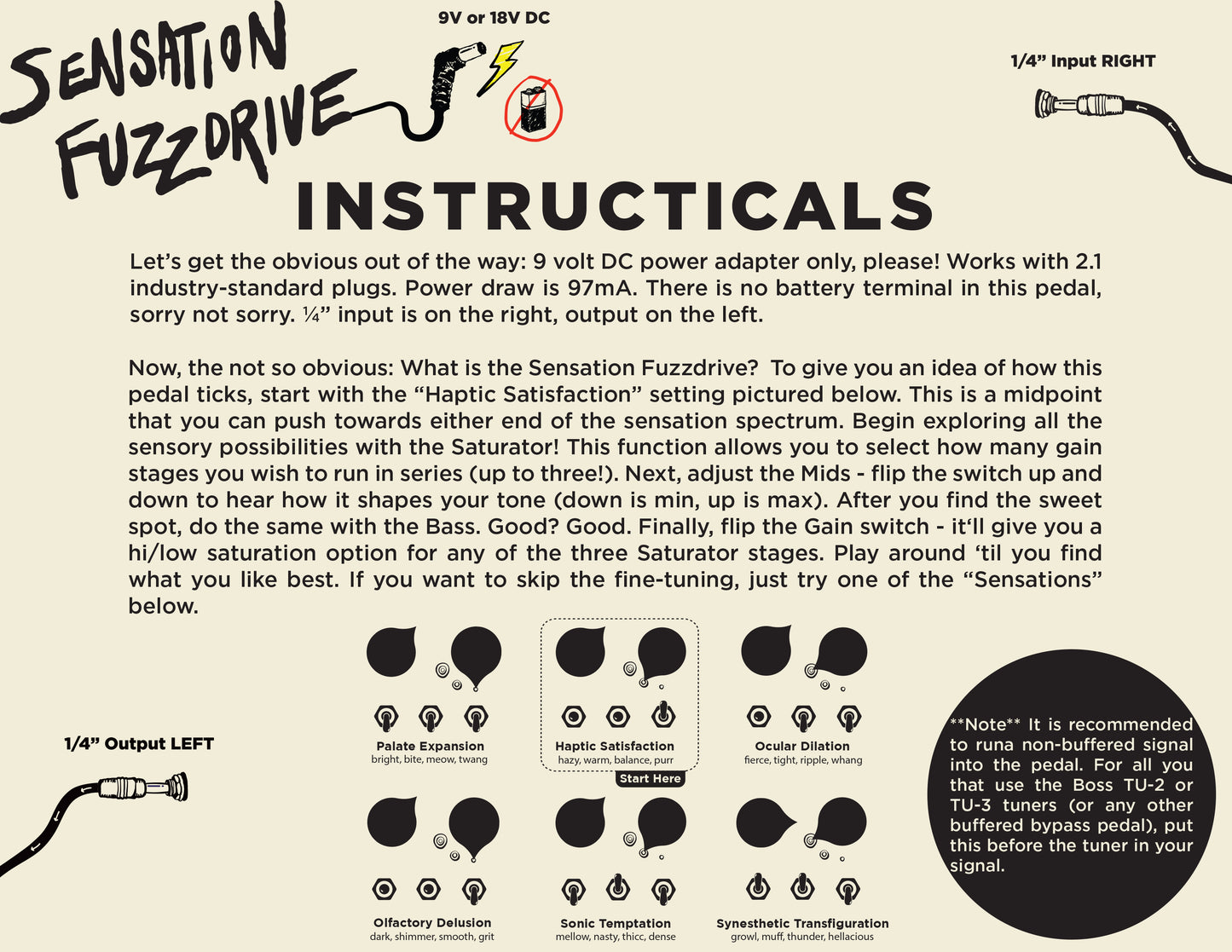 Fuzzdrive
Nicely built pedal, a bit pricey though. My only complaints are the side jacks and old style hard click foot switch. Most builders are going to top jacks and soft or no click switches. Since this is only Heather's second build, hopefully she will get it.
Fun Pedal
Not a distortion, not a fuzz, somewhere in between. The saturator knob is a lot of fun. I'm having fun messing with the volume knob on my guitar when using this pedal.
Not a Muff, not quite a Fuzz Face, but also not a Fuzz Face.
This pedal rips
In a rare twist of fortune, Guitar Center happened to have the Sensation Fuzzdrive in stock (along with the Blessed Mother). I plugged into their demo room setup and was floored at the versatility and quality of the fuzz/distortion coming out of it. The EQ switches are powerful, and they provide a wide variety of sounds and character. The saturation selector further broadens the capability. I highly recommend this to anyone looking for a fantastic and versatile fuzz/distortion. And I'll say, despite the recommendation, it sounds amazing after my Boss TU-2.
Fuzzmonster
A beast of a pedal, and by far the best OD/fuzz I've played. It's full of sounds and all of them good—and simple to use. It makes me want to play new stuff, not the stuff I already know—and that's what I really want most from a new pedal.
On the highest gain stage, mine has a pronounced hum, but at the same time, the chances of me needing to turn it up past 10 o'clock are slim so I can live with it.
I haven't had a chance to play it with other pedals, but the hellish range of OD/fuzz is amazing and always sounds musical, so I think it will do well with others.
Holy tone
Saw this pedal on Youtube tOday and immediately went out to get it. Have not been able to stop using it. The fuzz drive does exactly what It says it does.